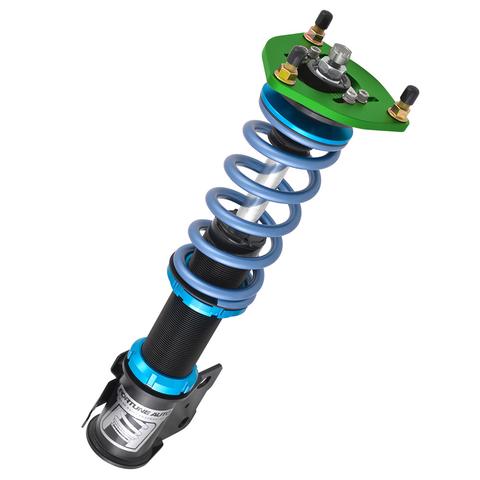 Suspension
Fortune Auto 510 GD Penguin Garage Spec
The Fortune Auto 510 Coilovers are designed, assembled and rebuildable in the US. They are upgradeable to 2-way or 3-way canisters and offer a ultra wide range of adjustment. The new Concave Flow Digressive Technology has a broad range of 8kg/mm spring rates, which means you can change spring rates without needing a revalve. The 510s are available with upgraded Swift springs.
The Penguin Garage Spec Fortune Auto 510 coilovers come with 9kg/mm front and 8kg/mm rear springs and Rear Camber plates.
If you Track, AutoX, HPDE, or DD your car the 9kg/mm front 8kg/mm rear springs have an excellent balance for performance and street driving.